Newest Products Just Released From WatchGuard
Virtual Graffiti

In early June 2020, WatchGuard introduced our latest range of tabletop Firebox hardware. Firebox T20, T40, and T80 are specifically engineered for the needs of midsize and distributed enterprise, consolidating the most important network and network security functions in a small form-factor tabletop platform. Each appliance provides a complete and industry-best set of threat management solutions, including gateway antivirus, content and URL filtering, antispam, intrusion prevention, application control, Cloud sandboxing, and endpoint protections, all in an easy-to-manage package. The new appliances also deliver improved throughput, especially in HTTPS inspection. The release of Firebox T20, T40, and T80 gives you a powerful tool for administering and enforcing policy across your customers' extended network, allowing you to bring full UTM protection to small and medium-size environments for tighter security.
Key Features:
Integrated Wi-Fi (T20-W and T40-W) The Wi-Fi capable Firebox T20-W and T40-W support the 802.11ac Wi-Fi standard, ensuring faster speeds for your customers.
Power over Ethernet - PoE+ Integrated support for PoE+ means they can avoid running separate power cables to peripheral devices like security cameras, VoIP phones or wireless access points.
SD-WAN Our new T Series models make network optimization easy. With integrated SD-WAN, they can decrease their use of expensive MPLS or 4G/LTE connections, while improving resiliency and performance of their network.
IntelligentAV and Access Portal Now available in Firebox T40/T40-W and T80 models
Optional Expansion Module (T80) Firebox T80 includes the option to customize their port configuration with expansion modules for integrated fiber connectivity right from the appliance. Optional 1Gb SFP expansion modules are available.
Automation Core WatchGuard Firebox T Series appliances are designed with automation to the core, allowing IT teams to do more with less. Deploy from the Cloud, update signatures, detect and kill malware – all without lifting a finger.
WatchGuard Firebox Models:
Firebox T20 - Designed to protect enterprise users where they connect – in the small office/home office – Firebox T20 allows businesses to extend powerful network security to the remote workforce. With more features than any other small form-factor UTM firewall in its class, Firebox T20 is a cost-effective security powerhouse that delivers enterprise-grade security in small package.
Firebox T40 - WatchGuard Firebox T40 tabletop appliances bring enterprise-level network security to those small office/branch office and small retail environments. These appliances are small-footprint, cost-effective security powerhouses that deliver all the features present in WatchGuard's higher-end UTM appliances, including all security capabilities such as AI-powered anti-malware, threat correlation and DNS-filtering.
Firebox T80 - Businesses today are dependent on fast, reliable and secure Internet connectivity, but struggle to find network security solutions that can keep up, let alone evolve as their needs change. Firebox T80 is one of the highest performing tabletop appliances on the market and offers optional port expansion modules for integrated fiber connectivity, so you can adapt as your connectivity needs change.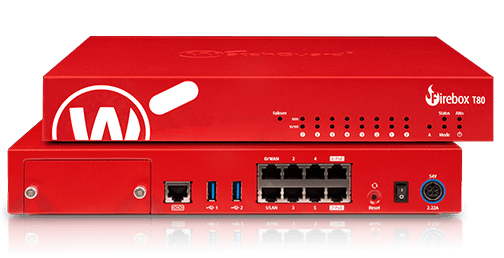 8 Gigabit Ethernet ports support highspeed LAN backbone infrastructures & gigabit WAN connections.
Two integrated PoE+ ports for powering peripheral devices.
Adapt as your network evolves, with optional SFP+ fiber port expansion modules.
All logging and reporting functions included with purchase, with over 100 dashboards and reports including PCI and HIPAA.
WatchGuard Panda Models:
Panda Adaptive Defense 360 allows IT departments to achieve this security posture by integrating traditional EPP technologies with EDR capabilities under a single solution making the network impenetrable against both known and unknown threats.
Panda Advanced Reporting Tool provides the necessary data to draw informed conclusions about corporate IT and security management.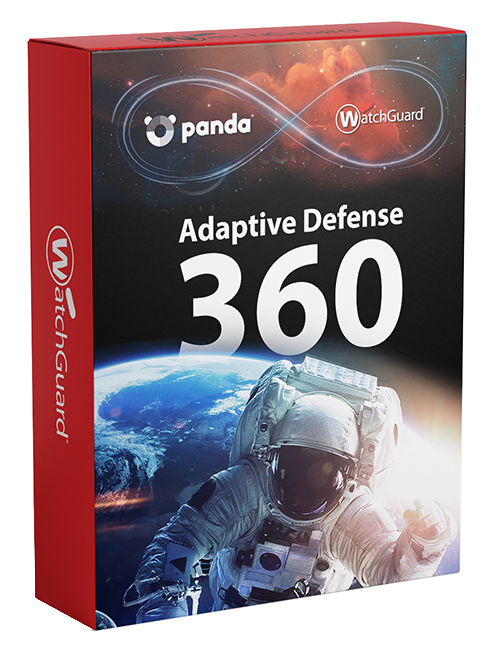 Complete, Robust Protection Guaranteed
Forensic Information
Full Antivirus Capabilities
Continuous Network Status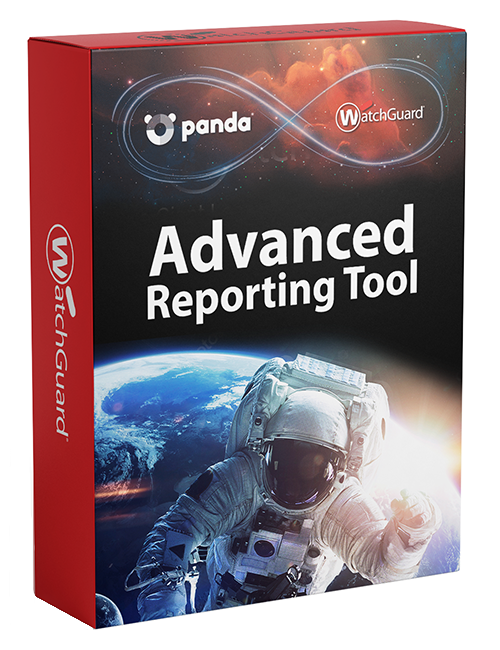 Flexible Analyses Adapted to Your Needs
Security Incident Information
Control Access to Business Data
Network Resource Usage Patterns
WatchGuard Rackmount Models:
The RM-WG-T6 gives you the ability to mount your WatchGuard Firebox T20 and T40 in a 19" rack. The kit is tailored specifically for the listed models to guarantee a perfect fit. In addition, the connections are brought to the front for easy access.
The RM-WG-T7 gives you the ability to mount your WatchGuard Firebox T80 in a 19" rack. The kit is tailored specifically for the listed models to guarantee a perfect fit. In addition, the connections are brought to the front for easy access.
Assembly will take about 5 minutes. Simply slide your WatchGuard device in the kit, place the retainers and connect the supplied cables to the keystones.
Other colors can be delivered on project basis.

Custom fit rack mount kit for WatchGuard Firebox T20 / T40
Easy 5-minute assembly in a 19 inch rack.
(Dimensions) 1.73 x 18.98 x 8.54 in

Custom fit rack mount kit for WatchGuard Firebox T80
Easy 5-minute assembly in a 19 inch rack.
(Dimensions) 1.81 x 18.98 x 8.54 in