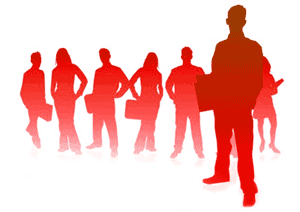 Employment Opportunities
Virtual Graffiti Inc provides its employees with great opportunities to grow and invest with high-quality benefits and rewards. We maintain a relaxed working environment and provide flexibility to fit your individual needs.
Virtual Graffiti Inc offers competitive and flexible benefits to all employees including:
Health Insurance
Life Insurance
Long-Term Disability Insurance
Paid Vacation/Sick Time
401k Investment Plans
Profit Sharing Plans
Yes! We are growing and looking for talented individuals to join our team!
Digital Media – Account Executive

Reports to: VP – Digital Media
Job Overview –

Assisting Sales and Project Management.
Preparing quotes and Statement of Work.
Research into various products and opportunities.
Manage multiple projects concurrently.
Merchandizing ranges of products for web sales

Responsibilities and duties:

Preparing Quotes for sales opportunities.
Procurement of products once sold.
Communicating with prospects and customers
Co-ordinating on-going projects.
Providing content updates for a range of websites.

Qualifications
College Graduate (Four Years) with a degree in Business or Communications or Electrical Engineering


Specific skills:

Technically savvy
Gaming
Video development and editing
Knowledge of TV Displays and projectors
Image capture & manipulation
Windows/Mac operating system and networking knowledge
Working in spreadsheets

Personal Characteristics
Excellent Communication skills
Being organized
Able to travel from time to time
Email Marketing Automation Specialist – As the Email Marketing Automation Specialist of the Marketing team, you will be responsible for the execution of all marketing emails and setting up automated email campaigns utilizing our Marketing Automation platform. This role is focused on managing our email production process, establishing more customized and personalized messaging to customers, significantly enhancing our use of triggered and automated messaging, and maximizing the capabilities of our Marketing Automation provider and other email marketing tools.

Responsibilites:


Leverage the marketing automation system to create, setup, and execute marketing campaigns designed to (i) nurture leads through the customer journey and (ii) reactivate and engage existing customers to increase repeat purchases
Development, execution, and analysis of email A/B testing to maximize program ROI
Implementation of enhanced segmentation and personalization in email programs
Establish KPIs and configure standard reports to measure campaign results. Routinely analyze and report on performance metrics and recommend methods to drive increased conversions, reduce opt-outs, etc.
Rigorous adherence to email list hygiene and deliverability best practices to ensure improved data quality
Analyzes contact data, profiles, customers and leads to come up with targeted segments and tactics for consistent targeted marketing communications. Become the subject matter expert about which combination of channels, messages, creative, delivery methods and timing work
Manages the sending and reporting of additional content marketing emails, specialized campaigns and social posts and ads

Requirements:

Bachelors' Degree in Marketing (Four Years), Communications, or Equivalent experience
1-2 years' experience with email and marketing automation campaign execution – experience with highly-segmented automated campaigns as well as one-time blasts is essential
Minimum of 1 year of specific and full time experience in lead generation/nuturing using an enterprise-level marketing automation tool like Hubspot (prefer), Eloqua or Marketo.
Built automated triggered email campaigns from start to finish within a marketing automation system
Minimum of 1 year experience extensively using Excel to manipulate, combine, and analyze large data sets
Proven problem-solving aptitude along with critical and data analysis skills
Must pay high attention to detail, deadlines, and processes
Candidates with experience building and expanding a nascent automation program will be given preference
Minimum of 1 year experience in social media marketing (Facebook) or PPC (Adwords, Bings) marketing.
Excellent written and verbal communication skills
Ability to work independently and as a member of a team
Must have the ability to work in the US without current/future need for Virtual Graffiti sponsorship.

Other Details

This is a full time position. We offers a competitive salary and full benefits package. You will work in a fun and creative environment with a talented group of individuals who have a passion for doing great work.
*Immediate Need* Marketing and Business Development Analyst - The Marketing and Business Development Analyst will be responsible for driving new business, identifying areas for growth and strategic partnerships and sourcing new customers. General sales duties include:

Conducting market research and analysis to use for making informed business decisions
Responsible for lead generation activities
Sourcing new customers
Identifying and managing partnership opportunities
Analyzing data on consumer preferences; evolving technology changes and market trends
Prepare reports summarizing insights and actionable recommendations

Requirements:

Bachelor's degree (Four Years) or equivalent
Five year prior experience with marketing, business development and market research
Strategic and conceptual thinking, and analytical and problem-solving abilities
*Immediate Need* Search Engine Optimization Analyst
The Search Engine Optimization leader will be responsible for ensuring that all product content on our various web properties is optimized for the latest trends in search engine optimization.
General sales duties include:

Research products to ensure that our content is always up to date
Writing new product content consistent with SEO best practice.
Editing content to improve the SEO visibility of content
Using SEO software to track optimization performance. Analyzing performance reports to determine which product content could perform better
Keeping up to date with the latest trends in Search Engine Optimization including attending training courses as often as possible

Requirements:

Knowledge of Amazon Advertising (how to optimize Amazon product pages and apply new marketing strategies to drive more traffic)
An interest in Search Engine Optimization and the desire to gain expert knowledge in this specialist skill
A general understanding of technology products
Attention to detail and must be flexible
A high performance attitude towards continuous learning
E-Commerce Business Development – Business development associates are responsible for developing and contributing to various Ecommerce marketplaces.

General Business Development duties include:

Designing and creating listings for Network Security products
Analyzing sales trends, and clearly communicating and acting upon data
Working with vendors, customers, and closely with our team members

Requirements:

Basic knowledge of Microsoft Excel and Adobe Photoshop
Basic knowledge of networking equipment (or fast learner)
SELF-MOTIVATED
Ability and willingness to learn new skills
Enjoy working in a high-paced atmosphere amidst a dedicated team

Marketing Team Members are expected to be passionate about digital marketing and want to continuously learn and adapt to the fast changes in the industry. They are also required to keep up with industry certifications and work with multiple systems concurrently.
Digital Marketing Associate – Digital Marketing Associates are responsible for developing creative marketing campaigns using various digital marketing channels to drive leads and sales of our vendor's products.

General Digital Marketing duties include:


Meeting with Vendors and understanding their sales and marketing goals.
Translating business goals into a Marketing Plan including choice of marketing channel, ad copy and messaging.
Creating campaigns, target audiences, ads, and maintaining these ads on a daily basis.
Understanding performance reports to determine success of a marketing campaign.
Following a marketing brief and being able to execute the plan from start to finish.

Requirements:

Some experience with Facebook Marketing and Google Adwords
Some experience with social media channels such as Instagram, Pinterest, and Twitter.
Basic knowledge of Adobe Photoshop and the ability to create graphics / copy for online ads.
Ability and willingness to learn new skills
Enjoy working in a team

Marketing Team Members are expected to be passionate about digital marketing and want to continuously learn and adapt to the fast changes in the industry. They are also required to keep up with industry certifications and work with multiple systems concurrently.
*Immediate Need* Sales Account Representative - Sales Account Representatives are responsible for building new business relationships and expanding business opportunities with existing customers. General sales duties include:

Phone Sales Administration
Sales Order Entry
RMA Processing
Order / Invoice Logistics
General Support to Existing Sales Team
Customer Service and Account Management
Basic Accounting Tasks

Representatives are expected to respond to requests efficiently in a fast-paced environment. They will be required to maintain product knowledge and continue education and certification to improve sales techniques and overall understanding of the product portfolio.
For more information about available positions or to learn more about our company please email us. Please no recruiters or agencies.
Equal Opportunity Employer
Virtual Graffiti Inc is committed to equal opportunity employment and does not discriminate against gender, age, sex, religion, ethnicity, national origin, disability, sexual orientation, or any other category protected by federal, state, and local laws.