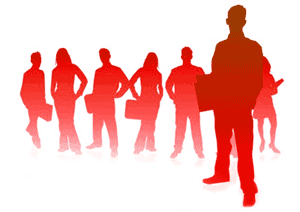 Employment Opportunities
Virtual Graffiti Inc provides its employees with great opportunities to grow and invest with high-quality benefits and rewards. We maintain a relaxed working environment and provide flexibility to fit your individual needs.
Virtual Graffiti Inc offers competitive and flexible benefits to all employees including:
Health Insurance
Life Insurance
Long-Term Disability Insurance
Paid Vacation/Sick Time
401k Investment Plans
Profit Sharing Plans
Yes! We are growing and looking for talented individuals to join our team!
*Immediate Need* Marketing and Business Development Analyst - The Marketing and Business Development Analyst will be responsible for driving new business, identifying areas for growth and strategic partnerships and sourcing new customers. General sales duties include:

Conducting market research and analysis to use for making informed business decisions
Responsible for lead generation activities
Sourcing new customers
Identifying and managing partnership opportunities
Analyzing data on consumer preferences; evolving technology changes and market trends
Prepare reports summarizing insights and actionable recommendations

Requirements:

Bachelor's degree or equivalent (We look for majors in Business Admin, Marketing or related)
Prior experience with marketing, business development and market research
Strategic and conceptual thinking, and analytical and problem-solving abilities
*Immediate Need* Sales Account Representative - Sales Account Representatives are responsible for building new business relationships and expanding business opportunities with existing customers. General sales duties include:

Phone Sales Administration
Sales Order Entry
RMA Processing
Order / Invoice Logistics
General Support to Existing Sales Team
Customer Service and Account Management
Basic Accounting Tasks

Representatives are expected to respond to requests efficiently in a fast-paced environment. They will be required to maintain product knowledge and continue education and certification to improve sales techniques and overall understanding of the product portfolio.
For more information about available positions or to learn more about our company please email us. Please no recruiters or agencies.
Equal Opportunity Employer
Virtual Graffiti Inc is committed to equal opportunity employment and does not discriminate against gender, age, sex, religion, ethnicity, national origin, disability, sexual orientation, or any other category protected by federal, state, and local laws.